MORE HELPFUL PAGES
Home
Famous Family Members of Mine
Law Schools Look for Entertainment law programs.
Search EngineList Look for Entertainment resources
St. Joseph's College Documentary A docu-drama about KY History
T-Shirt Folding Movie This might help your acting career!

KCC has sixteen primary webpages and on this webpage, the goal is to help all businesses and persons interested in or overlapping with the cinematography industry, to be networked together as there is no other singular webpage attempting to link hundreds of local, regional, national, and international resources all in one place.
Our other webpage has upcoming KCC events as well as non-KCC events. We strive to list all cinematography events such as casting calls; premiers; film festivals; job opportunities; etc., to keep the community informed of such events. We welcome you submitting information as it can be a challenge to seek out all of these details.
There are links for film festivals and those folks place a greater emphasis on their specializations than what will be attempted herein. Please view the links to those companies (below). Please see our disclaimer at the bottom of the page.
---
---
KENTUCKIANA FILM FESTIVAL RESOURCES
This page is mostly in alphabetical order, not chronological order.
You should read all entries to see dates and deadlines

Kentucky Festivals This site welcomes everyone to forward their events to be posted on here. This is at the top of this KCC page to encourage everyone to submit your festival information to this site.

The Annual Akron Independent Film Festival
All filmmakers are invited to submit their work to the Fifth Annual Akron Independent Film Festival. The Bang and The Clatter Theatre in downtown Akron, Ohio. Our open call includes features, shorts, and documentaries. All entries are due by ?? February. For more information and a submission application, please visit: http://www.akronfilmfestival.com

http://www.bmoviecelebration.com
TromaDance Expands Into The Ohio Valley Region
in Franklin Indiana
Partnering With The B Movie Celebration / The Indy Film Co-op
About TromaDance
TromaDance is the first film festival wholeheartedly devoted to filmmakers and fans. Unlike every other film festival, TromaDance does not charge filmmakers to submit their films. Entrance to all screenings is free and open to the public. Also, there are no VIP reservations or preferential treatment regarding films, panels, or parties of any kind given. The organizers of TromaDance believe films are meant to be seen, especially when it comes to new filmmakers Art in all its forms is for the people!

TromaDance features a range of films made independently, usually without big stars, big money and far removed from the Hollywood studio system. The official selections of TromaDance have been made with nothing more than passion, courage, integrity, and raw talent.
For The People and By The People
Everyone at TromaDance is treated as an equal. The elite and the celebrated are treated no better or worse than the experimental filmmaker or the random moviegoer off the street. Admittance to all screenings, panels, parties, and events is strictly on a first come, first served basis. If there are any VIPs at TromaDance, they are the filmmakers whose blood, sweat, and hard work are on the screen. TromaDance is an opportunity for everyone who.s ever picked up a camera to have their work seen without the compromises required by elitist cartel interference. TromaDance is proud to be the first and only film festival of the people, for the people, and by the people. http://www.tromadance.com

http://www.bmoviecelebration.com

The Buskirk-Chumley Theater in Bloomington, IND.

Cincinnati Film Fringe Festival

Call for Entries: Cincinnati Film Fringe Festival
Cincinnati Film Fringe, part of the Cincinnati Fringe Festival, is a showcase of short digital cinema will take place on two or more days of the overall Festival (depending upon the number of accepted submissions). We are looking for films less than 30 minutes in length, but will consider projects up to one hour in length. Films may be experimental or more traditional. They can span any genre. They need not premiere at the Cincinnati Fringe Festival, but premieres are always welcome. Documentaries are welcome and encouraged. Basically, we are looking for quality, unusual digital cinema to augment our live performance and visual fringe (art) offerings.
For more information and to download an application, visit the fringe website at http://www.cincyfringe.com/
cincyfilmfringe@gmail.com
Cincinnati Fringe Festival is brought to you by Know Theatre of Cincinnati
1120 Jackson Street, Cincinnati, OH 45202 513-300-KNOW



Cleveland Film Festival


http://darkriverfilmfestival.com/


http://www.derbycityfilmfest.com/
DERBY CITY FILM FESTIVAL
February

The Eifler Theater at The Clifton Center
Louisville, Kentucky

No Submission Fees.

Phone: 502-618-3192
Email: derbycityfilmfest@yahoo.com

Louisville, Kentucky
FORECASTLE FESTIVAL
What is The Forecastle Festival?
The Forecastle Festival is the largest gathering of musicians, artists, and activists in the American Midwest. Founded in Louisville, KY, the scenic, outdoor event is equally based upon a three-part format: Music.Art.Activism. Combining the hardest working Midwest bands, artists, and progressive environmental organizations ~ Forecastle is the place where the people come together.
What is the goal of Forecastle?
The goal of Forecastle is to establish a new festival model in the United States. While similar in comparison to California's music/art, desert phenomenon Coachella, Forecastle goes a step further by offering activists equal representation. The result is three cultural mediums ~ music.art.activism ~ equally showcased in a scenic, outdoor environment.
What inspires Forecastle?
It's a cause worth fighting for, as it carries the promise of establishing an activism-centered festival model in the mainstream of America. There's a sense of purpose, will, duty, and renewed urgency given the state of world affairs. Inspiration is equally drawn from a great deal of young people who have volunteered their hearts and minds to this noble cause, and seek only to better themselves through independent music, emerging artists, and a progressive environmental agenda.

~ Capt. JK McKnight (festival founder)

Crowne Plaza Hotel Louisville
830 Phillips LaneLouisville, KY 40209-1387
Phone: 1-888-233-9527
(This is the former Executive West Hotel)
Check out the guest line-up for this years event. More guests are announced often. Make sure to go to http://www.frightnightfilmfest.com for the most up to date list.
Louisville, Kentucky - The Fright Night & Fantasy Film Fest.
Events are in the Eastern Time Zone.

Georgetown Drive In Georgetown, IND. They are on Eastern Standard Time (EST).

Annual Green Film Festival
The Annual Green Film Festival will be held at the Thomas Jefferson Unitarian Church, 4936 Brownsboro Rd. in Louisville for the next four (4) Wednesdays from 1900-2030 EST (7:00 p.m.-8:30 p.m.). The remainder of the festival includes the following showings of movies focusing on sustainable living, environmental justice, and stewardship:

The showings are free and open to the public.

HARVEST MOON
FILM FESTIVAL
Muncie, Indiana - USA
November

Highbridge Film Festival: will be held April. About The Festival
The Highbridge Film Festival will be held in Hughes Auditorium. Attire is semi-formal. A reception will follow in the Student Center for all ticketholders. Any questions? Contact Melinda Polston at melinda.polston@asbury.edu or 859.230.9135. The Highbridge Film Festival is dedicated to expressing and exploring the human condition through the power of the visual story. We place special value on the ultimate spiritual truths illustrated through the struggles, joys, tragedies and the miracles we as people all experience. Although we are open to diverse interpretations of this human experience, we will focus on stories that avoid being gratuitously and explicitly violent or obscene. Entries are judged by film industry professionals.
The Highbridge Film Festival exists to inspire, promote and support creative storytelling for people around the world...who still have more stories to tell. Entrants must be a student in 9th-12th grade when the project was completed.

idea Festival in Louisville, Kentucky
Future Festivals
From your responses we will select a group of films to be screened this summer and early fall. We may also provide other opportunities to discuss the films submitted and the influence they had on peoples lives.
*****************************
Idea Kentucky
ideakentucky@kstc.com
(859) 233-2502 ext. 221
*****************************

Continue to view their site for updates. Also be aware that the Kentucky Film Lab schedule is independent of the IdeaFest Schedule. Serious filmmakers, actors, cast, and crew members should all attend this seminar as professionals will teach the courses.
If you have questions or problems accessing this information, please call 859-233-3502 ext. 221 or email bflexter@kstc.com.

April

Jesse James Art and International Film Festival
in Russellville, KY, are looking for films to show. There is no admission fee and all genres are welcomed. For more information, contact Mark Griffin at quakezine@hotmail.com


Kentucky Green Team Film Festival
The Kentucky Green Team Online Film Festival is a new initiative designed to highlight sustainable environmental practices. During the summer of 2008, First Lady Jane Beshear asked Green Team members to send in their suggestions on how we can inspire, teach, and encourage others to take steps to improve our world.s environment. She was especially interested in ideas to involve the youngest generation of Kentuckians, who will inherit these problems if they are not addressed today. The winning submission, to host an online film festival in which Kentuckians could submit a film educating the public on energy conservation, was inspired by Syandene Evans, a freshman at Henry Clay High School in Lexington.
There are three categories for submissions:
Thirty-second public service announcement that encourages Kentuckians to reduce their energy consumption.
Short film (ten minutes or less in length) that highlights environmentally friendly, energy-saving actions that anyone can and should perform.
Short film (ten minutes or less in length) that presents an invention, new device, or new idea that would help reduce energy consumption in Kentucky.

Kentucky Shakespeare Festival
C. Douglas Ramey Amphitheatre
1387 S. 4th St.
Louisville, KY 40203
502-637-4933
http://www.kyshakes.org/


Last Call Film Festival: Rudyard Kipling, Louisville, KY.

Louisville International Riverview Film Festival
Louisville Film Arts Institute, Inc. (LFAII)
The Louisville Film Arts Institute, Inc. (LFAII) is a 501(c) (3) not-for-profit organization dedicated to celebrating and promoting the arts in Kentucky. To help facilitate this goal, it has created the Riverview International Film Festival (RIFF) which shall be a sustainable annual film festival located in Louisville, KY. The festival will showcase independent film, while supporting the cultural diversity of the area. The proceeds shall benefit film and educational programs as well as provide scholarships throughout Kentucky. contactus@lfaii.org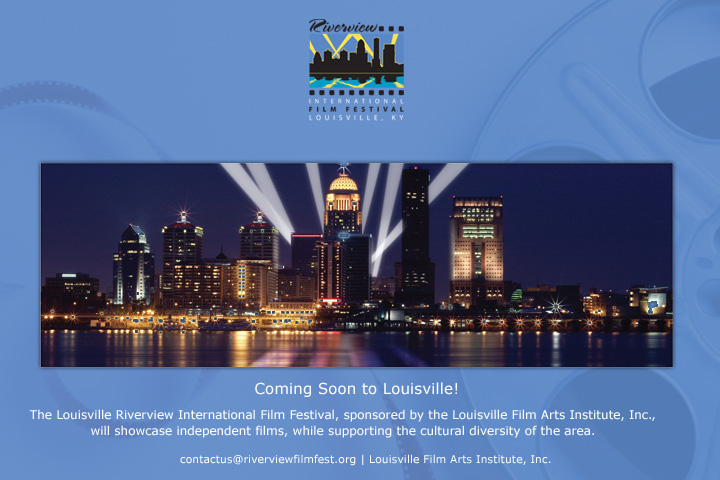 Louisville International Riverview Film Festival


Lebowskifest
Annual Lebowski Fest in Louisville
Hello everyone,

There will also be a screening of my latest two video projects,

http://www.lebowskifest.com
http://www.scottshuffitt.com
http://www.moonwalkforacure.com
http://www.gimmetwelvesteps.com
http://www.current.tv/watch/194571462

Scott Shuffitt
Founding Dude
scott@lebowskifest.com

The Louisville 48 Hour Film Project
Filmmakers from all over the Louisville area will compete to see who can make the best short film in only 48 hours. The winning film will go up against films from around the world for the title "Best 48 Hour Film"

48 HOUR FILM FESTIVAL This festival will occur in about 35 cities throughout north America. The next event in Louisville will be July.
The 48 Hour Film Project came for the first time to Louisville from 21-23rd July 2006. Filmmakers from all over the Louisville area competed to see who can make the best short film in only 48 hours. The winning film will go up against films from around the world for the title "Best 48 Hour Film of 2006".
The Louisville 48 Hour Film Project is on http://www.48hourfilm.com/louisvilleHERE
If anyone has questions, comments or suggestions feel free to get in touch with me directly at ShlaBerman@yahoo.com
.

Nashville Film Festival
Nashville Film Festival (NaFF) was founded in 1969 as the Sinking Creek Film Celebration and is one of the longest-running film festivals in the country. Hosted by the Regal Green Hills Stadium 16 in the Green Hills area of Nashville, Tennessee, the NaFF has enjoyed double-digit growth in the past six years. Nearly 15,000 people attended the 2005 edition, it is rapidly becoming one of the best-known arts events in Tennessee and is the biggest, most international film festival in the mid-South. (read more)


National Paddling Film Festival in Lexington, KY

Paranormal Convention
September
Louisville, Kentucky

http://www.louisvilleghs.com Visit the site for all the current info.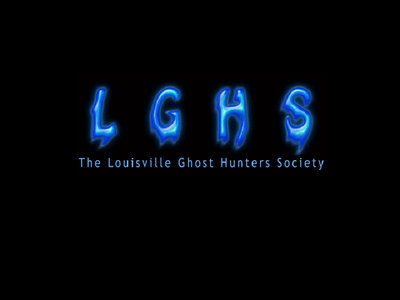 Paranormal Convention
The Louisville Ghost Hunters Society Invites You To Meet The Biggest Names In The Paranormal Community!

Pride Film Festival in Bloomington, IND. January

Annual August
River's Edge Film Festival, Paducah, KY

Watch List: http://www.withoutabox.com/
C/O Maiden Alley Cinema
112 Maiden Alley
Paducah KY 42001
U S A
Phone: 270-442-7723
Fax: 270-441-7007
info@riversedgefilmfestival.com
http://www.riversedgefilmfestival.com/


Two Day Films

---
FILM FESTIVALS OUTSIDE OF KENTUCKIANA
Reeling:
The Chicago Lesbian & Gay International Film Festival
November
Reeling
Reeling: The Chicago Lesbian & Gay International Film Festival
Reeling: The Chicago Lesbian & Gay International Film Festival is now accepting film and video entries for this year's festival.
The Chicago Lesbian & Gay International Film Festival is the second oldest gay and lesbian film festival in the world and prides itself on showcasing the best LGBTQI films and videos from around the globe. From international feature films to social issue documentaries to experimental shorts, Reeling has always presented a range of genres that demonstrates the rich diversity of work being produced. The festival is not only one of the most important cultural events for Chicago audiences, it also attracts many people from throughout the Midwest who consider the festival to be the highlight of their cinematic year.
Reeling will screen over 100 independent films and videos over 10 days. Through the generosity of our travel and hotel sponsors, Reeling is able to invite several filmmakers each year to attend the festival and discuss their work with the audience.
All entries are eligible for audience awards, as well as juried awards with cash prizes in the categories of Best Feature Film, Best Documentary Feature, Best Narrative Short, Best Documentary Short, and Best Experimental/Animated Film.


48 HOUR FILM FESTIVAL This festival will occur in over 30 cities throughout north America and their first year in Louisville was July 2006.
---
FILM FESTIVALS AROUND KENTUCKIANA & THE WORLD
You can Submit your films via:
"Without A Box" Independent Movie Makers' Network
Many film festivals do not use this service, however, if you are wanting to see out thousands of potential festivals that might accept your film to show in their festival, "Without A Box" is a great option for you to locate festivals. They also list a variety of ways to search for festivals and that can help you decide on how many or how much to spend when submiting films. As each festival is different and has unique rules, the benefit of "Without A Box" is that you only fill in your data once for each movie and then the data can be conveyed to all of the various festivals without you duplicating the media kits, production information, etc.

The Players New York, NY 10003

---
KENTUCKIANA FESTIVALS RESOURCES
CELTIC

Lostowel Celtic Art

Kentucky Renaissance Festival
IRISH

Louisivlle Irish Festival Summer: Downtown on the Belvedere.
SCOTTISH

West KY Highland Festival Murray, KY.
---
NATIONAL FESTIVAL RESOURCES
Litwak's Film Festival listing
EUROPEAN FESTIVALS
Ales Itinerant Festival Devotes retrospectives to the theme of wandering.

Belgium International Festival of Fantasy Thriller & Sci-fi films

Bergen International Film Festival Norway

Black Nights Film Festival Estonia, Special sections for children, student and animation.

British Film Festival Dinard, Exclusive French festival for essentially British films.

Brussels International Film Festival Dedicated to commercially supporting films.

Cannes Film FestivalCannes, MIPCOM

Cinenygma Luxembourg Focus on sci-fi, fantasy and thriller films

Cork film festival Oldest irish film event.

Dubrovnik Film & Tv Festival Denmark

Flanders International Film Festival Belgium's most prominent festival, in Ghent.

Fribourg International Promotes Asian, Latin american and African films.

Giffoni Film Festival Italy, Intimate Italian festival

Infinity Film Festival Turin, For spiritually searching films

Junior Cine Festival Arcuiel, France, Shows films suitable for young audiences.

Karlovy Vary Film Servis Festival Czech film festival, Prague

Locarno International Switzerland, Promotes personal artistic films

International Broadcast Convention

Neuchatel International Fantasy Festival Switzerland, Fantasy & sci-fi cinema

Oldenburg International film Festival Devoted to independent cinema

Premiers Plans Festival Paris, European festival of films school product.

Rotterdam International Money prizes for first and second features, third world cinema, Cinemart and Exploding cinema.

Stockholm International Focus on young and innovative films

Thessaloniki Film Festival Greek film festival, competition for first or second features.

Tromso International Film Festival Norway

Turin Film Festival For films reflecting aspects of youth culture.

Venice film Festival World renowned festival

Warsaw International Poland, Key East European market

World Festival of animated Films Zagreb
INTERNATIONAL FILM FESTIVALS
American Film Institute Festival
Atlantic film festival Nine days in Nova Scotia
BANFF Canada
Bermuda International Film Festival Offers a sound business and legal infrastructure.
Brazil Festival do Rio Br Rio de Janeiro Film Festival


Brazil: INDIE - World Film Festival (Brazil)
Cartagena Film Festival Mainly Latin american films.
Cinemania film Festival Dedicated to french language films
Fort Lauderdale International USA
Gramado International Film Festival
Hamptons International Mainly US Indies, prizes include the Golden starfish
Hot Docs Canadian International Documentary Festival
Jerusalem International Film Festival Prizes for Israeli cinema, human rights, Jewish themes, new directors.
Melbourne International film Festival
Montreal Film Festival Category A film festival, friendly atmosphere.
New Cinema Festival Canada, Dedicated to new film and media New Orleans
NATPE Ottawa International Animation Festival
Palm springs International USA, emphasis on international films
Panafrican Film and TV Festival Ouagadougou Competitive festival for African films and filmmakers
Sao Paulo International Film Festival
Telluride Film Festival USA, Celebrating cinema
Toronto International Film Festival
Vancouver International Film Festival Expected audience of 14000 see 300 films.
Washington International Film Festival Finest international cinema.
Film Festivals Comprehensive on-line dB for over 200 festivals worldwide
British Council International cultural network with offices in over 100 countries. Advice and support for British filmmakers, particularly with film festivals
MEDIA Plus programme Information on European funding, production, festivals, markets, grants and training
UNITED KINGDOM (UK) FESTIVALS
BAFTA Centre Festival
Bite the Mango Film Festival Bradford National Museum of Photography Festival
Britfilms Directories of British films and international film and video festivals
Birmingham International Film & TV Festival
Celtic Film & Television Festival
Cinemagic International Festival for Young People
Cornerhouse Manchester Based Indie
Edinburgh International Film Festival
French Film Festival Edinburgh Based Festival
Guardian Edinburgh International Television Festival
International Advertising Film Festival
International Festival of Fantastic Films
Kinofilm 2002 Manchester short film festival
Latin american Film Festival London based festival
Leeds International Film Festival
London Screenings pre-MIFED buyers / sellers market & screenings info
Raindance Indie film festival and training
Sheffield International Documentary Festival
Soho Shorts Rushes Shorts Film Festival
---

Email address: bc@brennancallan.com
Disclaimer
No endorsement is intended or made of any hypertext link, product, service, or information either by its inclusion or exclusion from this page or site. While all attempts are made to insure the correctness and suitability of information under our control and to correct any errors brought to our attention, no representation or guarantee can be made as to the correctness or suitability of that information or any linked information presented, referenced, or implied.
Listings above do not constitute an endorsement by the Kentuckiana Cinematography Club (KCC); its founder; or its members; of these persons, businesses, events, or establishments. These links are enumerated for "entertainment purposes" only.
Please Note: The Kentuckiana Cinematography (KCC) web site restricts by policy its hyperlinks to other sites of quality. KCC neither controls or guarantees the accuracy, relevance, timeliness, or completeness of any linked information. Further, the inclusion of hyperlinks to web sites other than KCC web sites is not intended to assign importance to those sites and the information contained therein, nor is it intended to endorse, recommend, or favor any views expressed, or commercial products or services offered on these outside sites, or the organizations sponsoring the sites, by trade name, trademark, manufacture, or otherwise. Once you link to another web site, you are subject to the disclaimers, security, and privacy policies of the new site.
Legal - Fair Use Notice:
Kentuckiana Cinematography Club (KCC) webpages contains copyrighted material not all of which has been authorized by the copyright owner. We make this material available for the purpose of informing the public about resources on the internet.
This constitutes the "fair use" of any copyrighted material noted in section 107 of the US Copyright Law. In accordance with Title 17 U.S.C. 107, this material is distributed without profit to all who have expressed an interest in it.
Any use of copyrighted material on this site for any purpose that goes beyond "fair use" must have permission of the copyright owner.
If material or information on Kentuckiana Cinematography Club (KCC) webpages is your personal property, and you would like to have it removed, or credit given to you, please contact us.
This site contains copyrighted material the use of which has not always been specifically authorized by the copyright owner. We are making such material available in our efforts to advance understanding of environmental, political, human rights, economic, democracy, scientific, and social justice issues, etc. We believe this constitutes a 'fair use' of any such copyrighted material as provided for in section 107 of the US Copyright Law. In accordance with Title 17 U.S.C. Section 107, the material on this site is distributed without profit to those who have expressed a prior interest in receiving the included information for research and educational purposes.
For more information go here.
If you wish to use copyrighted material from this site for purposes of your own that go beyond 'fair use', you must obtain permission from the copyright owner.

---