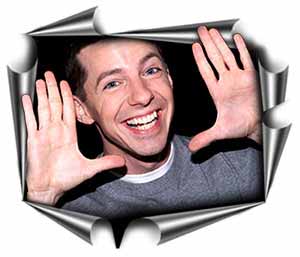 (RALPH, EMAIL BELOW. Classmates has a fee for the plus version and I don't have it).
WELCOME CLASS OF 1985 ALUMNI
Last updated: 27 February 2008
This website has been written to inform you of upcoming events for our 21st reunion. We wish to encourage everyone to attend our upcoming events and if you have suggestions of additional events for our reunion weekend, those are welcome too. Several class members are generously working on our reunion and donating their skills and abilities for these events. As of right now, whatever money existed (from 1985) for the reunions is unknown to those of us facilitating this reunion. If anyone knows about those financial resources, we would love to learn about it.

UPDATE AS OF 27 February 2008, WE STILL NEED FOLKS TO HELP US LOCATE FORMER CLASSMATES AND ORGANIZE THAT DATA. So please contact me if you are able to help us on organizing the next reunion. We are already into the February 2008 and so it is obvious that fall 2008 will be the earliest time that our group can meet. Your assistance will go a long way to accomplishing a wonderful reunion.

WINTER 2008
There were many classmates who could not attend these events in summer 2005 and wanted to participate with our reunion. Then another challenge we experienced was locating all of the 352 classmates, so our goal will be to utilize this reunion as our "pre-reunion" to gather the contact information for others who could not be located. Several of them joined Classmates.com after our "pre-reunion events."

Classmates.com has been a very helpful resource; however, they do not permit us to easily update all of the events for non-classmates.com Ballard Graduates to view our activities. The goal of this webpage is to serve as your conduit to our classmates. Even after our reunion(s) this year, I will keep this page active and hope we can continue to locate our former friends. If you have suggestions or requests for more information to be posted here, just let me know. We respect that in this day in age, not everyone has chosen to join or does not know about classmates.com/ so just bookmark this webpage and I will keep you up-to-date.

Our goal will be to utilize the learning experiences from this "pre-reunion" to ensure greater success in the near future.
One thing for certain is that we cannot rely 100% on Classmates.com for communicating with our alumni. Some people have not updated their email addresses or do not check those older accounts frequently enough.
We must establish a "Communications Committee" that will take our entire list of alumni and track down each one via tradition methods (phonebook, old Ballard Buzz Book, calling friends) and then utilizing newer methods of internet searches too. Some committee members should come from backgrounds of both methods for the greatest success.
Until we have these alumni members current contact information, it is premature to focus on the precise date of a reunion.
Once we have acquired the alumni, then our "Events / Site Committee" will location communicate with the alumni to ensure we have input from the alumni to determine the best possible schedule of events. The goal is to plan WELL ATTENDED EVENTS.
Another learning opportunity from our pre-reunion was that bars are far too loud to hear one another in conversation. Furthermore, they are far too dark to see one another or our photos, etc. FUTURE LOCATIONS WILL HAVE GREATER OPPORTUNITIES TO HEAR ONE ANOTHER WITHOUT SHOUTING!!!
Greater involvement of local alumni to setup events and participate with organizational goals. A great deal of money was spent on long distance calls and we can reduce that cost by utilizing my number as the consistent contact number, 502-426-FRAT (3728).
Because we will plan further in advance, we will be assuring to any establishment, a definite number of attendees. Often, the challenge is locating the precise sized facilities for an event then what the room costs (if anything) compared to what the food/drinks will cost. That balancing act affected us for the pre-reunion events.
At least one event, such as a picnic could include a "BRING A DISH" so we both keep down the costs, but also ensure that alumni like the selection of food available. For example, out in Jeffersontown, there is the


Jeffersontown Veterans Memorial Park, FREE FOR USE, and we could utilize that facility, hear one another, see one another and enjoy our re-union event very affordably.
Prepayment for reservations will be at least ONE MONTH in advance of the actual reunion activities. Generally, if a cancellation takes place, there is still a fee encumbered, but if done so about a month out, hopefully, there should be no penalties.
WE WANT TO HEAR FROM YOU! Do you want some formal and some casual events? Would it be fun to picnic at Long Run Park, where they have a lake? Anyone with canoes or kayaks can also bring those with them. There are over 100 parks in Jefferson County. We could take a hike in the Jefferson County Memorial Forest. Our reunion is Your reunion, so get involved so it will be fun.

GREAT NEWS, I have already typed up all of the names from our year book today, 3 July 2005, and this will be available for the committee members to utilize in contacting alumni. The goal will be to have members break down the alphabetical list so it is more likely that members can locate a reasonable number of alumni within a short period of time. REMEMBER, we need these names updated at least three months prior to our reunion, so we need energetic members on this committee.

BALLARD BUZZBOOK: Many of you will recall that we had a "Buzzbook" that contained our contact information. When the committee contacts, they should ask whether or not you would like to be listed in this booklet. We welcome any and all details you know about other classmates as well. Unfortunately, several of the alumni have passed away and prior to us calling those families, we want to avoid any unpleasantries...so please let us know and those classmates will be removed from the calling list.

WALT WHITMAN
I saw in Louisiana a Live-Oak Growing
I saw in Louisiana a live-oak growing,
All alone stood it and the moss hung down from the branches,
Without any companion it grew there uttering joyous leaves of dark green,
And its look, rude, unbending, lusty, made me think of myself,
But I wonder'd how it could utter joyous leaves standing alone there without its friends near, for I knew I could not,
And I broke off a twig with a certain number of leaves upon it, and twined around it a little moss,
And brought it away, and I have placed it in sight in my room,
It is not needed to remind me as of my own dear friends,
(For I believe lately I think of little else than of them,)
Yet it remains to me a curious token, it makes me think of manly love;
For all that, and though the live-oak glistens there in Louisiana solitary in a wide flat space,
Uttering joyous leaves of its life without a friend a lover near,
I know very well I could not.


Photo of the Ballard High School Campus. The Arts building has the nice new roof and is at the top of this photo and the stadium is to the right.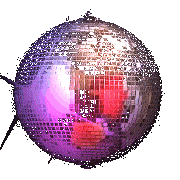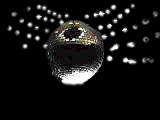 Ballard High School official webpages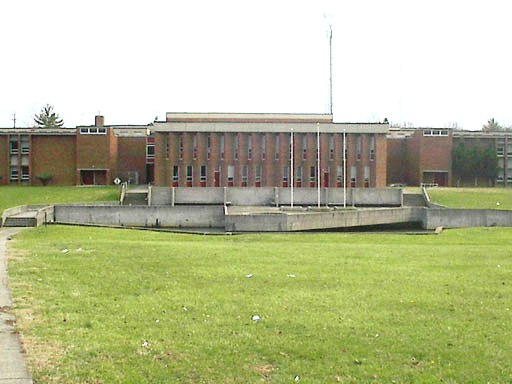 Ballard High School Library

Search Engines for finding classmates and other research tools
American Directory Assistance
AOL.Com Net Find
Electric Library
Email Search
WWW to Finger Gateway
Federal Web Locator-provided by the Center for Information Law and Policy
Flip Search
Infospace-U.S.Business
Phone & Address Search
Reverse Lookup
Sat Maps-Terraserver
SwitchBoard.com
U.S. Census Buerea
Maps.Yahoo.Com
Yellow Pages
University of Louisville Main Page
U of L Library
Unofficial Transcripts--before summer 2000
ON LINE STUDENT SERVICES (UNOFFICIAL TRANSCRIPTS-including & after summer 2000)
A & S Advising
Communication Department
Course Catalog
U of L Graduate School
U of L--Student Directory
U of L--Search
Student INFO
Pages
Dept. of Public Safety at UL
Commonwealth of KY
KY State Treasury Search
Search For Classmates:
http://www.alumnionline.org - Free
http://gradfinder.com/ - Free
http://www.reunions.com - Fee Based
http://www.classmates.com - Fee Based
http://www.alumni.net - Fee Based
Reunion Planning
http://www.reunionannouncements.com/ - Free
http://www.ourclassonline.com/ - Fee Based

LOUISVILLE, KENTUCKY
Louisville Visitors Center
Dining and Entertainment in Louisville, Kentucky
Louisville Magizine
Planet Louisville
Gay Louisville, Kentucky
Gay.Com
Gay Kentucky
Kentucky Colonels
Kentucky Lakes
Kentucky Tourism
KY Tourism Development Programs
KY State Parks
KY Fish & Wildlife Resources
KY Horse Park & Museum
KY State Fair Board
KY Film Office
KY Artisan Center at Berea
Kentucky.gov
Kentucky map
Louisville, KY, USA.
Louisville International Airport (SDF)
Louisville International Airport (SDF) Near Live Flight Tracks Display
Louisville Mandolin Orchestra
Louisville.Net
Louisville.Net Directory
Metro Louisville/Jefferson County, KY
Northfield, Kentucky
Oldham County Historical Society
Indian University GLBT Serv
Tri-State Alliance


Local Weather
Local Weather Forecasts (from WLKY-32)
Weather Cameras Around the World!!!