Floyd's Fork of the Salt River, Kentucky

CANOEING LINKS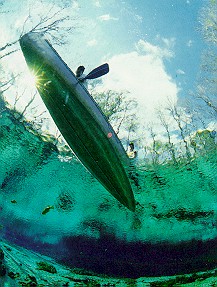 KENTUCKY PADDLING CLUBS

Bardstown Boaters
The Bardstown Boaters are a whitewater paddling and water conservation group from Bardstown, KY. The club paddles canoes, rafts and kayaks, on everything from easy calm rivers to more technical whitewater runs in all parts of Kentucky and surrounding states.

Bluegrass Wildwater Association
Bluegrass Wildwater Association
Lexington, KY, 40544

Cinci, Ohio Paddlers. They welcome folks from KY, IND, and OH.
Kentucky Adventure Team
This club does not have updated webpages to even say which city in Kentucky where they meet. It really needs serious work before they will seem prepared to even have a meeting; much less take a trip.

Viking Canoe Club
P.O.Box 32263
Louisville, Kentucky 40232

KENTUCKY PADDLING BUSINESSES
Big Buffalo Crossing Canoe 270-774-7883 or 866-233-2690, Munfordsville, Kentucky. Other information: Munfordville, KY. History Heritage & Heart 1-888-MUNFORD http://www.visitmunfordville.com

Canoe Kentucky
5355 Sugar Creek Pike
Nicholasville, KY 40356
859-699-3400

KY River Otter Outpost, LLC (859) 699-3400 Open 7 Days
Recreational, Historical , Educational & Adventure Touring of the Ky River Palisade Area
We are excited about our 2008 season and looking forward to new adventures. We now have small motor boat rentals, river rafting & a new dock. Last year was a great year and we thank all of our customers for the kind words and referrals. Remember, your best chance for rentals is to call and make reservations and we will have them on the water when you arrive.
REDISCOVERING THE KY RIVER IN JESSAMINE, GARRARD & MERCER COUNTY
Come experience an Unbridled Adventure & rediscover the KY River!
Our adventures begin in the lock 7 & lock 8 pools of the KY River including the beautiful & unique Palisade walls.
Endangered plants and wildlife, native wildflowers and beautiful wooded corridors are among our KY River Ecosystem.
The adjacent Nature Preserves offer hiking, nature study, bird watching and more.
KY River Historical & Educational tours, a trip to High Bridge, a Dinner Cruise to Shaker Village, or fishing for trophy Brown Trout in the Dix River can all be done with KY River Otter Outpost.
We are near Camp Nelson Civil War Heritage Park, Wolf Run Wildlife Refuge, High Bridge, Sugar Creek Resort, First Vineyard and Camp Nelson RV Park.
info@kyriver.com

Mammoth Cave Canoe

Otter Creek Adventures (near Boonesboro, KY), not near Fort Knox, KY. Weather at Ford Lock

Kentucky Professional Paddlesports Association (KYPPA)

Kentucky River Otter Outpost
5355 Sugar Creek Pike
Nicholasville, KY 40356
859-699-3400
http://www.kyriver.com
info@kyriver.com

Setter Ridge Outfitters
518 McDowell Rd
Cynthiana, KY 41031
859-234-1751
http://www.setterridgekycanoeing.com
setterridge@setel.com

Sheltowee Trace Outfitters
PO Box 1060
Whitley City, KY 42653-1060
800-541-RAFT
606-526-RAFT / 606-528-8779
http://www.ky-rafting.com
fun@ky-rafting.com

Sheltowee Trace Outfitters (Big South Fork River in eastern KY) This web site contains most, if not all, of the information you will need to arrange a trip with us. We have Camp-Inns and Campsites available at our main location, and there is an Area Accommodations page that contains phone numbers of other places to stay near the various rivers that we run. In addition, the Area Attractions page contains information that we hope will be useful in planning a trip to this area. If you are organizing a group, you can build your own Group Leader Packet on this web-site as well. Reservations are required on most trips that we run, so take a look, and when you find what you want, or if you have any questions or need additional information, e-mail us at fun@ky-rafting.com or call us at 1-800-541-RAFT (7238) or write to P.O. Box 1060, Whitley City, KY 42653. To make a reservation, use our Reservations page or give us a call!
KENTUCKY FISH AND WILDLIFE
Kentucky Fish and Wildlife
MARITIME SUPPLIES IN KENTUCKIANA

Harrods Creek Marine Supply7505 River Road, located behind Frank Otte Nursery. (502) 228-8833. Specializing in boat covers, bimini tops, interior/exterior upholstery, faull canvas enclosures & custom wood working.
INDIANA PADDLING BUSINESSES
Blue's Canoe Livery
6700 W Lowell Rd
Columbus, IN 47201-4648
812-526-9851
http://www.bluescanoelivery.com
jlblue@iquest.net

An outdoor recreation center that provides canoe and kayak trips on the Driftwood River in southern Indiana. We also offer camping, a golf driving range and a rock climbing tower.

Canoe Country
7109 S River Rd
Daleville, IN 47334-9338
888-378-7358
765-378-7358
http://www.canoeindiana.com
sheltons@canoeindiana.com

Enjoy the feel of the wilderness by visiting this quiet, un-crowded, class one stretch of the white river. Sightings of ducks, geese, turtles and blue heron are common with occasional glimpses of deer and beaver. Cave Country Canoes
PO Box 217
Marengo, IN 47140-0217
888-70CAVES
812-365-2705 / 812-365-2705
http://www.cavecountrycanoes.com
gordon@marengocave.com

Offers half day, full day and two day trips on Blue River, Indiana's first scenic river. Open daily April - October. Two river bases - Milltown and new Leavenworth base. Group packages including bunkhouses, group camping, cave exploring, trail rides, high ropes and more.

Clements Canoes Outdoor Center
8295 W State Rd 234
Waveland, IN 47989
866-372-7285
765-435-7285 / 765-435-2257
http://www.clementscanoes.com
canoe@clementscanoes.com

Experience the finest on Indiana's scenic Sugar Creek! Enjoy historic covered bridges on a canoe or kayak single day trip; the adventure of a two-day trip with creek side cabin or tent camping; a leisure half-day fishing trip, or a lazy day tubing.

Morgan's Brookville Canoe Livery
7040 Whitewater River Ln
Brookville, IN 47012-9643
888-304-4904
765-647-4904 / 765-647-0602
http://www.morganscanoe.com
gmorgan@morganscanoe.com

Situated on 110 acres overlooking the Whitewater River, we offer trips ranging from 2 hours to 3 days. Canoes, kayaks, tubes and on river camping available. The canal town of Metamoura and 17 acre Brookville Lake are nearby.

Raccoon Creek Voyageurs, LLC
4564 S Hook Rd
Rockville, IN 47872
765-569-5199
http://www.raccooncreekvoyageurs.com

Raccoon Creek Voyagers, it's management and staff, believe in providing quality equipment and service, in a wholesome family atmosphere to persons enjoying an outdoor paddle sports recreation experience. Indiana's second largest lake, miles of quiet tree lined creek. Two of the oldest Grist Mills in the midwest. Pass under many 100 year old wooden covered bridges. Visit old villages along Big Raccoon Creek in western Indiana's Parke County.

Riverside Rentals
589 E Old SR 14
Winamac, IN 46996
574-946-3142
http://www.riversidecanoes.com
riversiderentals@earthlink.net

Float the beautiful Class I Tippecanoe River. Rent canoes, kayaks and tubes (single & double) for a few hours, all day or 2 days! Nearby camping facilities available at the State Park or local campgrounds. Call us for some rest and relaxation.
INDIANA PADDLING FESTIVALS

Brookville, IND annual canoe race and festival.
KNOT TYING ORGANIZATIONS
Marine News
BOOKS ON KNOTS AND TALL SHIPS AND A FEW CORDS AND THIMBLES
BRAIDED-KNOT NECKERCHIEF SLIDE
Woggles, Turk's Head Knots, and Other Single-Strand Braids
NATIONAL CANOEING ORGANIZATIONS

American Canoe Assocation
7432 Alban Station Boulevard, Suite B-232
Springfield, Virginia 22150


American White Water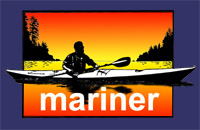 As a service to kayakers, Matt Broze of Mariner Kayaks instituted and maintains this international database of: Found, Lost, and Stolen Kayaks

Nantahala Outdoor Center (NOC) was founded in 1972

Playak: Canoeing & Kayaking Site

Professional Paddlesports Association
7432 Alban Station Boulevard, Suite A-111
Springfield, Virginia 22150
(703) 451-3864

NATIONAL RIVER CLEAN-UP CANOEING ORGANIZATIONS
NEIGHBORING STATES
Georgia Canoeing Association, Inc.
Box 7023, Atlanta, Georgia 30357
(770) 421-9729

WATER LEVELS
Viking Canoe Club Water Levels Links

USGS Real-Time Data for Kentucky: Streamflow -- 173 site(s) found

WEST FORK DRAKES CREEK NEAR FRANKLIN, KY

BARREN RIVER AT BOWLING GREEN, KY

GREEN RIVER AT LOCK 4 AT WOODBURY, KY
MAPS
Marine Navigation, Inc.
OHIO MARITIME REGISTRATIONS
Ohio Boat Registration & Titling Information
OHIO MARITIME BUSINESSES

ANTIQUE BOAT CENTER "Bringing Antique and Classic Boat Buyers and Sellers Together!".
5521 Vine Street . Cincinnati, Ohio 45217
Phone: 513-242-0808 . Fax: 513-242-0555 . Email: lou@antiqueboat.com
HOURS: We are open 0900-1700EST Monday - Friday;
Saturday 0900-1200 -- Closed Sunday

OHIO PADDLING FESTIVALS

Great Miami River Days

Ohio River Way PaddleFest 27-28 June 2008 at Coney Island, Ohio
USACE Helpful Links & similar agencies
Electronic Chartbooks--via USACE
NOAA
NOAA Electronic Navigational Charts (NOAA ENCs)
NOAA--The Nautical Chart User's Manual
One River Display Screen--USACE - Huntington District
USACE
USCG

Kentucky River Authority
Kentucky River Authority
This agency strictly deals with the Kentucky River and its tributaries, but no other rivers in KY.

Kentucky Finance Cabinet
Kentucky River Authority
Stephen Reeder, Director
70 Wilkinson Blvd.
Frankfort, KY 40601
Phone: 502-564-2866
Fax: 502-564-2681
Stephen.Reeder@ky.gov

Propeller Clubs
Propeller Clubs
Allegheny River in Pennsylvania
Allegheny Indian Waters

Warren County, PN Visitors Bureau

U.S. Dept of Agriculture for the Allegheny River Valley area
---