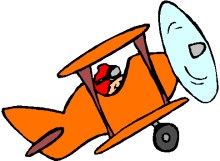 Bluegrass Alumni Club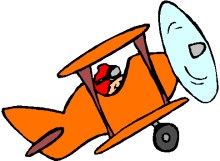 Greetings ERAU Alumni, Students, staff, professors, and other interested persons,
This webpage is to introduce you to the Bluegrass Alumni Club (BAC) located in Louisville, Kentucky near the new "Extended Campus" named the "Louisville Center."
The BAC is an organization ("interest group") in Kentucky and our membership is open to Alumni of ERAU, (both undergraduate and graduate); "Young Alumni" meaning seniors with the Extended Campus or Distance Learning students; students in general; and staff and faculty of ERAU too. BAC's purposes will be detailed in greater detail on our webpage and at upcoming meetings. Because this organization continues to be formed, your enthusiastic input and involvement is sought to set the course and direction of the club. Basically, we are only at the initial stages of setting up the formal "interest group" ("affinity group") and will need to have at least five graduates to be enumerated on the petition for an alumni chapter/club/affilliate. At this time, this is a completely separate organization from ERAU and has not been chartered or formally recognized by ERAU, the Alumni Relations Office, or any of its departments. Therefore, the club will be acting in accordance with Kentucky Revised Statutes and non-discrimination laws, Fairness Ordinance, etc. The purpose of the "interest group" is to gain that formal recognition, pursuant to and in accordance with the 2004-2005 ERAU Alumni Chapter Manual The formal recognition can take as long as one year, however, they are revising policies regarding the establishment of new chapters until a new president of the university decides on how he/she wants to proceed with the establishment of new chapters, clubs, or affinity groups. (See a link to each chapter of that manual, below).
Some of our intended goals include, but are not limited to:
Networking for career opportunities;

Professional Development;

Promoting entrepreneurial aviation/aerospace/astronautic growth in Kentucky and Indiana;

Fellowship of Aviation/aerospace/astronautic community in the Kentucky and Indian region;

Assisting "Louisville Center" should they desire or request us;

Guest speakers
Tours of local aviation/aerospace/astronautic industries
And involving you, with BAC.

- (?-?)(? p.m. to ? p.m.) Our 10th "MEET & EAT" AT SHONEYS RESTAURANT JUST ACROSS FERN VALLEY ROAD FROM HIGH RISE DRIVE. Followed by a meeting from: (?-?)(? p.m. to ? p.m.). We are near to setting up our December meeting and waiting to hear from our members to know what schedule is best for the winter semester. Prospective members should know that we do not charge membership dues, so there should be no financial reason to wait for you to join. We respect that current students or new alumni have little money for social or professional organizations so there is no charge to belong. However, we do ask that you patronize Shoney's as they are kind in permitting us to use their room.

Now that spring has arrived, we seek your feedback about what time/day will be best for future meetings in 2008. A successful Alumni Club must have a good number of attendees at events, so please email us to suggest the best time/date for you. Even if you have never attended a meeting, your input is requested. Some of our members graduated and have now moved out of Louisville, so we are willing to adjust our meetings for newer members too. We strive to give you notice about 2-3 weeks in advance. At our past meetings it was decided by the members in attendance that we would begin having meetings on Saturday around noon for lunch to see if this brings more participants to the meetings. We fully respect that potential members attend ERAU courses during the weekdays or are running from work to home and do not have time for weekday meetings. As the club has been using weekday meetings over the last year, it seems like this might be a worthy change of pace to be more inclusive of a greater number of members to attend.

Shoney's Restaurant:
6511 Signature Drive
Louisville, KY 40219


It is just on the west side of Fern Valley Road from Holiday Drive/High Rise Drive. As a courtesy to our hosts, purchasing food there would be helpful. While there are other restaurants on that side of Fern Valley Road, theirs best fits our dynamics.
---
PAST MEETINGS/EVENTS
Combined Graduation 10 June 2006

Official Graduation details
Information about the 2006 Louisville graduation ceremony is available at GRADUATION CEREMONY 2006. Alumni were welcome to attend the ceremony.
The ceremony building is called the Indiana War Memorial. A picture of the correct building can be found at http://www.in.gov/iwm/warmemorial/iwm_exterior.html
. The correct building is also shown in the Indiana War Memorial link above.
26 March 2006 (Sunday) Next Meeting:
- (1300-1330)(1:00 p.m. to 1:30 p.m.) Our 9th "MEET & EAT" AT SHONEYS RESTAURANT JUST ACROSS FERN VALLEY ROAD FROM HIGH RISE DRIVE. Followed by a meeting from: (1330-1430)(1:30 p.m. to 2:30 p.m.).
31 JANUARY 2006 (Tuesday) Next Meeting:
- (1800-1830)(6:00 p.m. to 6:30 p.m.) Our 8th "MEET & EAT" AT SHONEYS RESTAURANT JUST ACROSS FERN VALLEY ROAD FROM HIGH RISE DRIVE. Followed by a meeting from: (1830-1930)(6:30 p.m. to 7:30 p.m.).
NOVEMBER 2005 (Thursday) Meeting:
- (1815-1840)(6:15 p.m. to 6:40 p.m.) Our 7th "MEET & EAT" AT SHONEYS RESTAURANT JUST ACROSS FERN VALLEY ROAD FROM HIGH RISE DRIVE. Followed by a meeting from: (1840-1930)(6:40 p.m. to 7:30 p.m.).
6th OCTOBER 2005 (Thursday) Retirement Party:
Retirement party for Dollye at Macaroni's Grill. We all wish her the best in her future!
29th SEPTEMBER 2005 (Thursday) Meeting:
- (1815-1840)(6:15 p.m. to 6:40 p.m.) Our 5th "MEET & EAT" AT SHONEYS RESTAURANT JUST ACROSS FERN VALLEY ROAD FROM HIGH RISE DRIVE. Followed by a meeting from: (1840-1930)(6:40 p.m. to 7:30 p.m.).

We had taken a summer break as many members were on vacation, on military operations, or accomplishing over obligations. Now that the fall semester has resumed, our meetings will again take place on a monthly basis. If you have never attend before, please attend and you will be welcomed.
13 June 2005 (Monday) Meeting:
- (1730-1830)(5:30 p.m. to 6:30 p.m.) Our 4th "MEET & EAT" AT SHONEYS RESTAURANT JUST ACROSS FERN VALLEY ROAD FROM HIGH RISE DRIVE. We had the audience of our members as well as established members of the club. Recent graduates are welcomed and encouraged to join and participate!
11 June 2005 (Saturday 1300 1:00p.m.) GRADUATION CEREMONIES:
- Graduation Commencement Ceremonies were held at the Baptist Theological Seminary in the Broadus Chapel located within the Seminary at 2825 Lexington Road.


CLASS OF 2005
Master of Aeronautical Science (MAS)
Kenneth Kishman and Jason Wright

MAS Aviation/Aerospace Safety Systems Certificate
Brennan Callan
Master of Business Administration
Leulseged Belayneh, Andre Baldanza, Michelle Baldanza, Eugene Cox, Timothy DesRoisers, Marko Gittens, Lorain Golson, James Greenwell, Cifford Hicks, John Jenkins, Mae King, Shawn McCurry, Julie Norman, Paul Osting III, Christopher Perry, Alex Restrepo, Brant Venice, John Weatherington, and Todd Wood.

Aviation Business Administration
David Holzknecht and Heidi Stenger

Professional Aeronautics
Timothy Abney, Rex Adabel, Jason Alonzo, Scott Anderson, Travis Broyles, James Campbell, Casey Clark, Michael Dorsey, James Embry, Cynthia Fante, Lisa Hardison, Randolf Hestler, Nicholas James, Melissa Johnson, Henri Lamont, David Mancini, Joseph Masson, Jeremy Mingus, Douglas Nelson, William Phillips, Gregory Smith, William Steel, Terry Thompson, Jeremy Tremayne, Janice Vermillion, and Angela Warner

Technical Management
James Norton

Aircraft Maintenance
Angela Warner

Aviation Maintenance Technology Certificate
Chris Abshire, Marc Asbury, Candy Curry, Frank Dickerson, Lori Hall, Lisa Hardison, Paul Martin, Catherine Mattingly, Vincent Navarra, Robbi Rogers, Joseph Scutchfield, Renae Shetler, Valerie Smallwood, Rebecca Withey, and Debbie Wooldridge

Congratulations
to our students elected to Who's Who in American Universities for 2005. Every year colleges and universities nominate students for this prestigious award. Students are selected based on academic performance and civic accomplishments. Our students selected for this year were: Brennan Callan, Ken Gardy, Rich Greenwell, Eric Kunce, Paul Osting III, Jason Rowe and Kurt Walter.

23 May 2005 (Monday) Meeting:
- (1730-1830)(5:30 p.m. to 6:30 p.m.) Our third "MEET & EAT" AT SHONEYS RESTAURANT was enjoyable. Our members decided that move time back 30 minutes would help to ensure everyone would have time to drive to the meeting.
13 April 2005 (Wednesday):
-Our second "MEET & EAT" AT SHONEYS RESTAURANT and the attendance has grown. Our guest speaker, distinguished author, Ray E. Boomhower made a slide presentation about his recently published book (see below). Then group held a brief meeting and decided that moving the meeting time back to 1730 (5:30 p.m.) would help them contend with local traffic and we will change to Mondays for our meeting times.
Gus Grissom: The Lost Astronaut
Ray E. Boomhower
Published By
Indiana Historical Society Press: http://www.indianahistory.org/
In the most comprehensive biography on the subject yet, Gus Grissom: The Lost Astronaut offers a more personal side and fuller picture of Grissom's life and character. Author Ray E. Boomhower explores Grissom's life from his days as a child to his service as a combat pilot. He delves into the process by which NASA selected its original seven Mercury astronauts, the jostling for position to be the first American in space, and Grissom.s near-fatal Liberty Bell 7 flight that haunted his subsequent space career. Boomhower spent hours interviewing Grissom's family and friends, including his wife Betty, who were all more than eager to talk about the astronaut, sharing in the belief that this story is one worth telling to a new generation that knows little about his illustrious career.
This book provides interesting and important insights to NASA, not elsewhere available. The view, through Gus Grissom's experiences, provides insight as relevant today as at any point in NASA history, particularly regarding our recovery from the Space Shuttle Columbia accident. Gus lived a rich life, inspiring to all of us, which is captivatingly conveyed in these pages. He is the prototype astronaut laying the foundations for today's Astronaut Corps. Thanks to Gus Grissom for living a life that inspires us all. -David Wolf, Astronaut, Indiana Native. 300 pp.© 2004. Cloth/b&w illustrations. ISBN: 0-87195-176-2 Purchase your own copy online or at the meeting: http://www.indianahistory.org/historymarket/store/ Look under "RECENTLY PUBLISHED"
Autographed copies of the book are on sale ONLINE for your shopping convenience, if you were not able to attend. When you contact the historical club, ensure to inform them you seek an autographed copy and type out what you want it to say.
Ray E. Boomhower will be returning in the fall of 2005 to address our club once more, so you can see him in person in a few months. Everyone greatly enjoyed his last presentation!
22 March 2005 (Tuesday):
-Our first "MEET & EAT" was a success and the food was very good. We seek to have even larger attendance at our future meetings, so please communicate with us so we will know what day of the week will work best. It seems that the evenings, starting around 1700 are best for us to "meet & eat" and then start the meeting at 1800-1900. Shoney's will continue as our meeting location for the present time.
---
---

"Louisville Center" (Extended Campus) information

Louisville Center: Extended Campus
Wireless high-speed Internet service is now available (Feb 2006) in the ERAU Center classrooms.



Louisville Center Page: http://www.ec.erau.edu/apps/wwc/centerinfo.cfm?CODE=07
Contact Information for Louisville Center Extended Campus:
Mailing Address:
ERAU
Louisville Center
300 High Rise Drive, Suite 392
Louisville, KY 40213


Send E-mail To: louisville.center@erau.edu
Phone Numbers: 502-964-9204 Fax number: 502-964-9205

LOUISVILLE CENTER WEBPAGES
Look for changes to Louisville Center: Extended Campus web site in the coming months. The Louisville Center web page will be designed for potential future students and Blackboard will be used for current students. Some information currently available on the Center web site will move to Blackboard.

Please welcome Lee Anne Sadler to our ERAU office. Lee Anne recently graduated from the University of Louisville with a BA in Communication with Public Relations emphasis. We are very happy to have her on the team!
BOOKS
Purchase your books from the Missouri Book Store (MBS). Call them at 1-800-325-3252, and tell MBS that you are attending classes at the ERAU in Louisville and give them the course number of the book you want to buy. If you use a credit card for the purchase, the book will be sent to your home address in approximately 3 days. Or order online at: www.mbsdirect.net
LOUISVILLE CENTER NEWSLETTERS

Louisville Center & Community Information Newsletter-2006 Class Schedules Spring 2006 Newsletters

Louisville Center
Louisville Center: Extended Campus

Louisville Center: Extended Campus
All Extended Campus students are encouraged to attend a local ceremony. The Center ceremony for future graduations be conducted at the Indianapolis War Memorial in Indianapolis. This will be a joint ceremony for students completing degree programs at Centers located in Cincinnati, Dayton, Indianapolis and Louisville.

2004-2005 ERAU Alumni Chapter Manual

Chapter 1
Chapter 2
Chapter 3
Chapter 4
Chapter 5
Chapter 6
Appendix
Members and future officers of the BAC will need to become familiar with the 2004-2005 ERAU Alumni Chapter Manual and you can download it at this link.

ERAU REGIONAL EXTENDED CAMPUS LOCATIONS

Fort Campbell, Kentucky Extended Campus

Indianapolis, Indiana Extended Campus

Cincinnati, Ohio/Northern KY Extended Campus

Wright Patterson - Dayton Area Extended Campus

ERAU LINKS
Academic Policies and Procedures

Alumni Network Newsletter
ADMINISTRATIVE POLICIES AND PROCEDURES MANUAL POLICY
Blackboard.com help: Educational Technology Team
Center Directory and Department Listing: Electronic copy of the Center Directory and Department Listing
Daytona Campus--Clubs & Organizations
Distance Learning, Department of
Distance Learning--Graduate Schedule
Distance Learning--Undergraduate Schedule
Eagle Cards
Eagle Card Homepage
Eagles Online: Sports
EC Computer Support
EXPERTS LIST--Find ERAU Experts to help you.
Extended Campus Procedures and Operations Manual
HR Forms

Florida Sky Fest

Gay and Lesbian, Bisexuals Alliance ("Gay-Straight Alliance")at Daytona Campus

Gay Lesbian Association of Student Services at ERAU Prescott Campus
Prescott Campus--Clubs & Organizations

Students, alumni, faculty, you can sign up for these newsgroups and others if you are interested in these topics:
Jobs: eraualumnijobboard@yahoogroups.com
Aeronautics: eembryriddleaerospace@yahoogroups.com
See yahoo.groups.com for other similar groups.

The Terminal Newsletter (Monthly)


The LeaderThe Leader magazine, featuring the people and programs of ERAU, is published twice a year, in the spring and fall, by the Office of Marketing and Enrollment Management.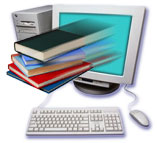 Educational Opportunities
ERAU: CASE Short Courses

Updates coming.

---

Reusable Space Exploration Vehicle Project
To: embryriddleaerospace@yahoogroups.com
From: "Benjamin Paul Swem"
The Reusable Space Exploration Vehicle Project


At this time the RSEV project is looking for information on aerospace engineers and propulsion system experts who would be interested in supporting or signing on to the project when funding becomes available. The RSEV project is looking to build to teams; a Design Team and a Propulsion Team.

The Design Team which will focus on the research and development of the concept design, management of the project and organizing supportand experiments.

The Propulsion Team which will focus on the research and development of the ship's propulsion and power generation systems. For more information please visit the RSEV Project website below and contact the project president. If you would be interested in signing onto one of the teams when the time comes or would like to support the project in some other manner, please let me know.

In the near future I am looking to expand the RSEV project's status to that of a Non-Profit Organization. Awaiting funds and information to fill out paperwork and meet requirements. Once I have an idea of who would sign onto my Design Team, I will take the next step towards gaining regular financial support from organization and government sources.

Benjamin P. Swem
President, RSEV Project
http://www.rsevproject.com
http://www.blackdragonstudios.com/
http://www.deviantart.com/deviation/23143285/
bps@rsevproject.com


LINKS

Aero-News

American Antigravity.com

Coast To Coast AM Radio Show

The Disclosure Project

Enterprise Mission

ESRI GIS Mapping Software

Flight Safety Information

Lawyers Pilots Bar Association

Lewis Engineering & Associates (Aviation Safety)

National Gay Pilot's Association

Star Date Online

U.S. Navy Observatory: Complete Sun and Moon Data for One Day

Youth Aviation Foundation

LOUISVILLE (Regional) AVIATION/AEROSPACE/ASTRONAUTICS

AeroTech at Bowman Field (KLOU)(and other locations in KY)